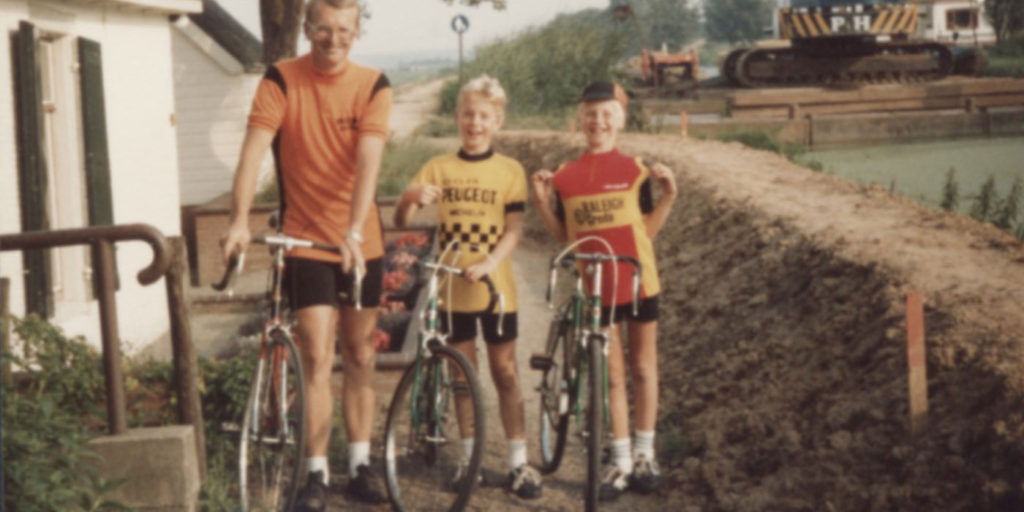 Over CYCLOsportive
Doe mee!
Over CYCLOsportive
Toen ik een jaar of tien was, bouwde mijn vader mijn gewone fiets om tot racefiets. Spatborden, kettingkast en stuur werden verwijderd. Een racestuur kwam er voor in de plaats. In de gele trui begon ik samen met mijn tweelingbroer en mijn vader met fietsen.
De passie groeide en groeide. Die passie willen we nu met CYCLOsportive met anderen delen. In de eerste plaats door het maken van mooie verhalen. Over de avonturen die wij zelf beleven, maar wij luisteren ook graag naar jouw verhaal om er vervolgens een mooi artikel van te maken.

Fietsen is meer dan fietsen alleen, het is een lifestyle. Met CYCLOsportive geven wij invulling aan deze way of life. Daarom is er ook een webshop ingericht. In de webshop (ClassicoMano) kunnen shirts en prints gekocht worden die refereren aan heroïsche wielermomenten of beroemde teams uit het verleden.
Maar dat is nog niet alles. Met CYCLOsportive-travel organiseren we fietsreizen. En omdat wij gek zijn van Italië, doe we dat naar de mooiste fietsplekken in het land van de laars!
Omdat wij een grote voorliefde hebben voor Granfondo's, koppelen we, als kers op de taart, vaak een Granfondo aan de reis. Succesvolle reizen naar GF Felice Gimondi, GF Sportful Dolomiti, GF Strade Bianche liggen inmiddels achter ons. En ook het komende jaar staan er weer prachtige reizen op de planning.
Ons reisaanbod is te vinden op: cyclosportive-travel

Neem een kijkje in de webshop: ClassicoMano
Maar het draait bij ons allemaal om PASSIE!
Doe mee!