Girona is considered one of the best cycling spots in the world. The number of professional cyclists residing in this small town in the Northeast of Spain speak for itself. More than 150 professional cyclists per year come to Girona to train. That made me curious what Girona has to offer in terms of cycling so I spent two months there to experience it myself. The quiet roads, the easy access to climbs and the variety of terrain definitely make it a great spot for training. Below I am sharing five rides I enjoyed the most while cycling in Girona:
Tekst: Monika Sattler – Rad Monika
Els Angles climb: especially on a morning when the sun is just rising, this climb is just amazing.
1
.
Tossa de Mar loop – 93km / 1175m of climbing
This ride is a great combination of mountains and coast. First, you start on quiet roads heading East. You will find barely any car along the road. Once you hit Llagostera, you are heading towards St Grau, a beautiful climb weaving itself up the ridge. Every effort is so worth it because the view on the other side is just stunning. Once over the other side, descend all the way to the coast and take a right towards Tossa de Mar. There, have a café at the beach and then head back the gentle climb back towards to Llogostera and head the same way back to Girona.
https://www.strava.com/activities/1260553802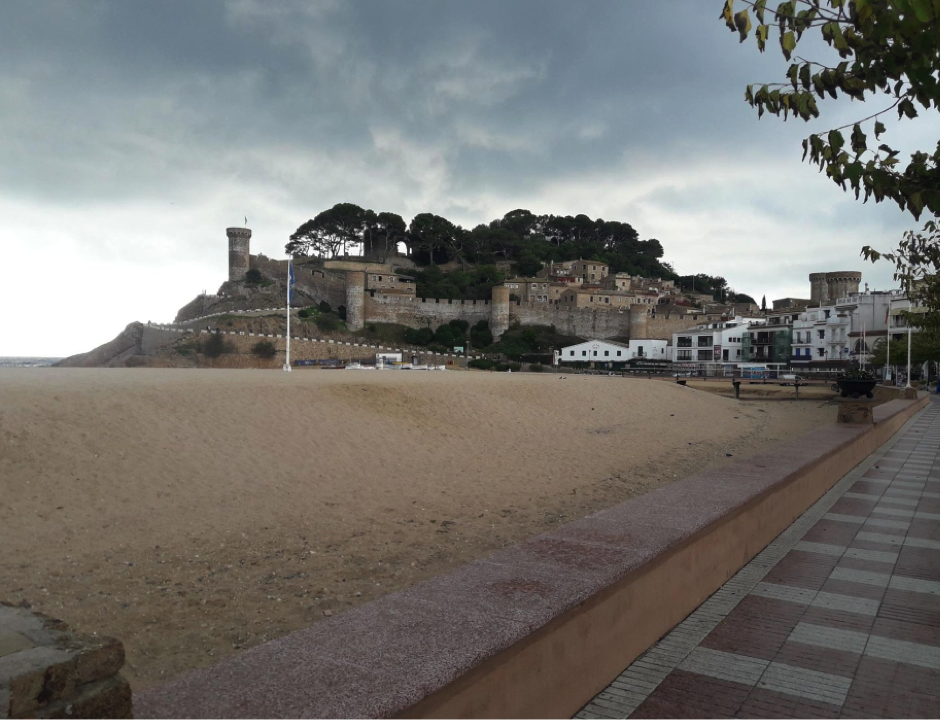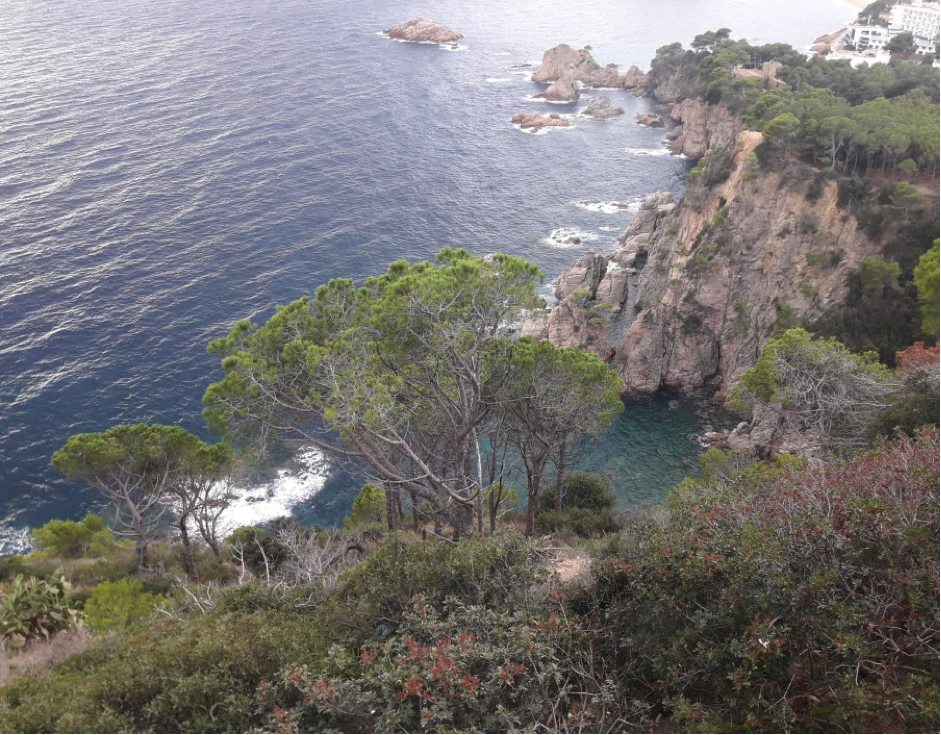 2. Banyoles loop –52km/ 520m of climbing
This loop was my go-to loop if I needed a short and easy ride. The ride still includes climbing but those are short little ones. Also, if you don't feel well or feel better than expected, this route is flexible in regards to distance. Here are two of many options to create a loop:
https://www.strava.com/activities/1261917051 or https://www.strava.com/activities/1257582654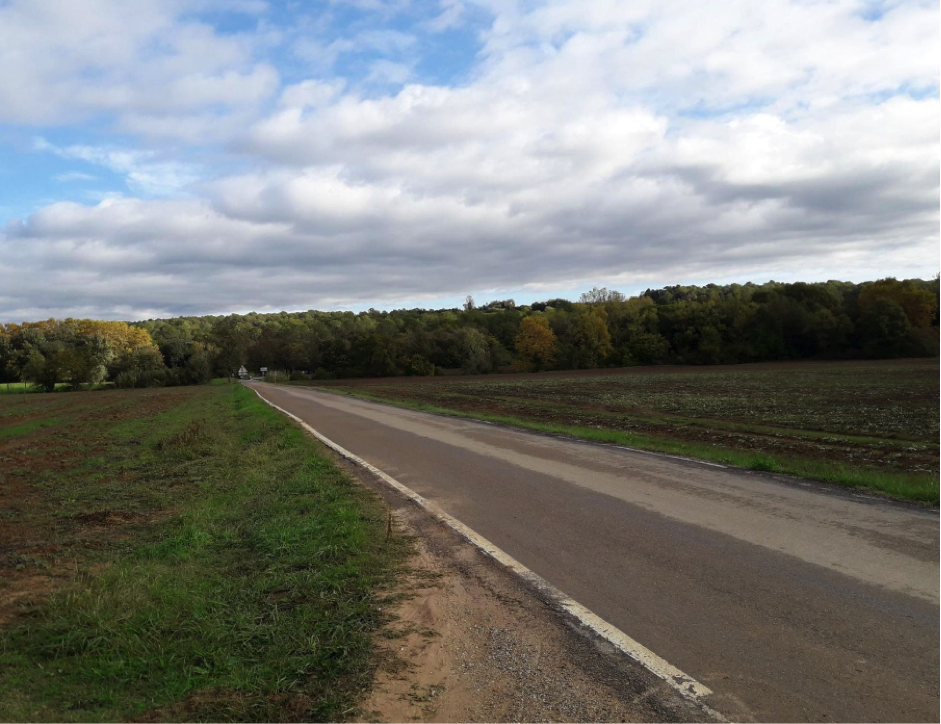 3. Els Angles -Santa Pellaia loop- 60km/870m of climbing
This is my favorite loop. Only a few kilometres out of Girona and you are heading up the 10km Els Angles climb. Especially on a morning when the sun is just rising, this climb is just amazing. It starts a little steep, becomes more shallower and in the last 2 kilometers it kicks up again. If you have time, go to the church all the way on the top, maybe have a coffee and enjoy the view. Then descend on the other side and take a right at the T-intersection. You will ride through farmland before turning right again for my favorite climb – the Santa Pellaia climb. I love it because it is very consistent and is not too steep, so you can push big gears if you feel like it. At some point you see a church towards your left side in the distance – that is the end of the 6km climb. Descend on the other side and turn right at the bottom and you are heading back to Girona.
https://www.strava.com/activities/1254556892
https://www.youtube.com/watch?v=aIG4n_Vnb5I
4. Mare de Deu del Mont Ride – 108km/ 1785m of climbing
https://www.strava.com/activities/1240356094
If you want a solid day in the saddle, Mare de Deu del Mont might be a good choice. This climb is tough. Here is the profile to the climb: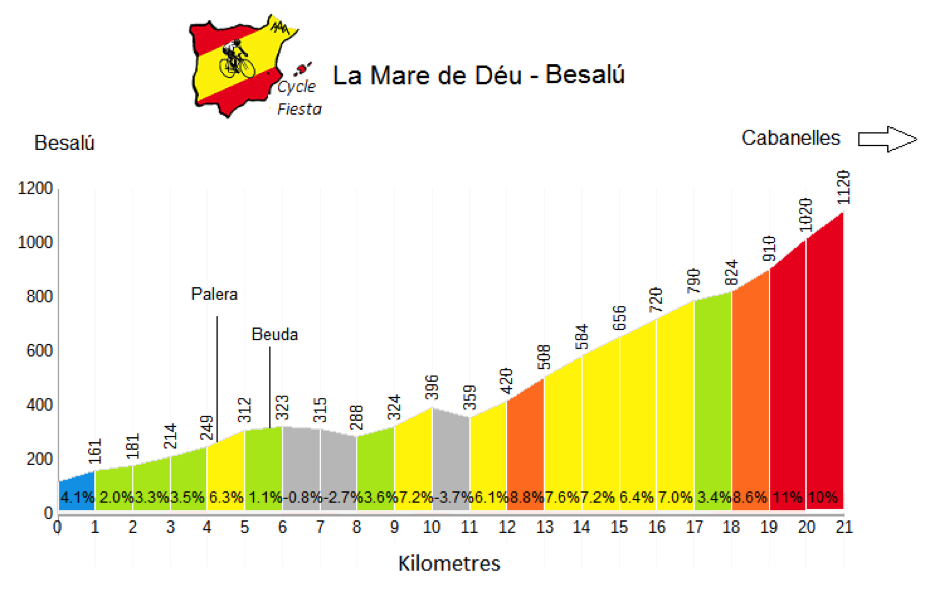 1 Source: http://www.cyclefiesta.com/multimedia/climbs/catalonia/images/mare-de-deu-del-mont-profile.png
Once you are at the top of the climb, the view is spectacular and on the way back you are passing a beautiful town, Besalu, where it is almost impossible to pass by without taking a picture.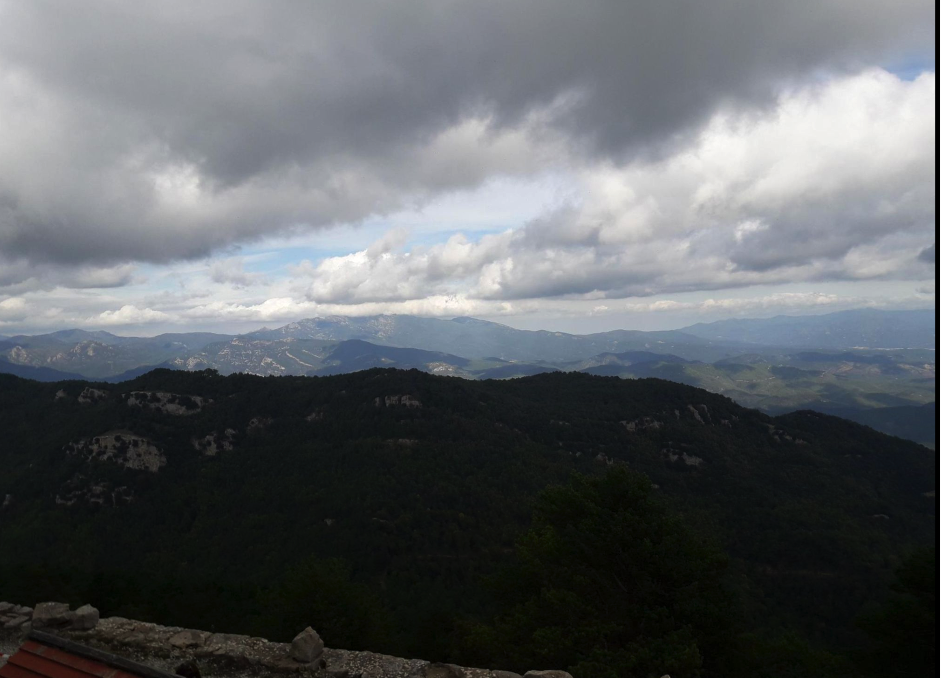 2A great view. We didnt have the best weather but if you are heading on a sunny day, you have an amazing view!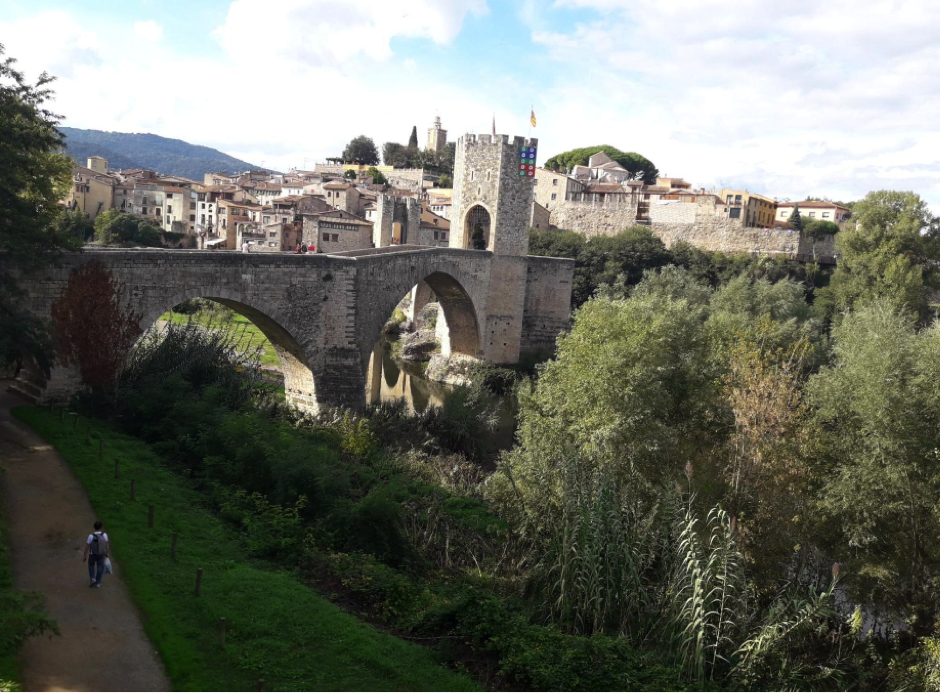 3 Besalu, a beautiful, historic town, on your return from Mare Deu.
5. Roca Corba Loop – 73km/ 1200m of climbing
Roca Corba might be one of the most famous climbs in this area as it is used by pros to test their fitness. It is a tough 13.8km climb up a tiny road that ends at the antennas at the top. You are heading out the same way as the Banyoles loop as the climb starts from near the lake. It begins shallow but kicks up to a gradient that definitely test your climbing legs. The best in the world ride it up in under 30 minutes.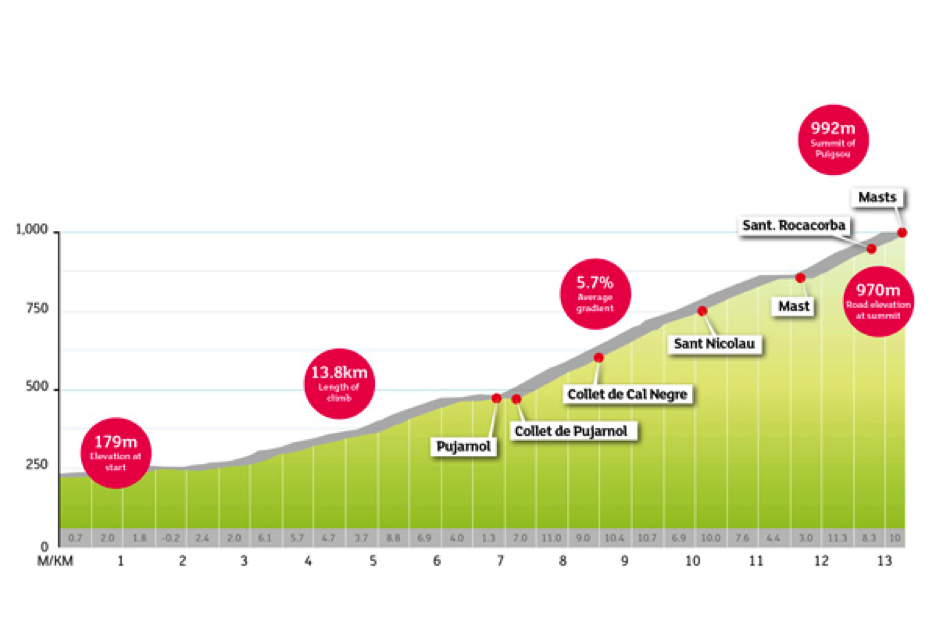 4 Source: http://www.cyclingweekly.com/news/feature-the-climb-of-rocacorba-26596
Also the view there is fantastic
https://www.strava.com/activities/1202581083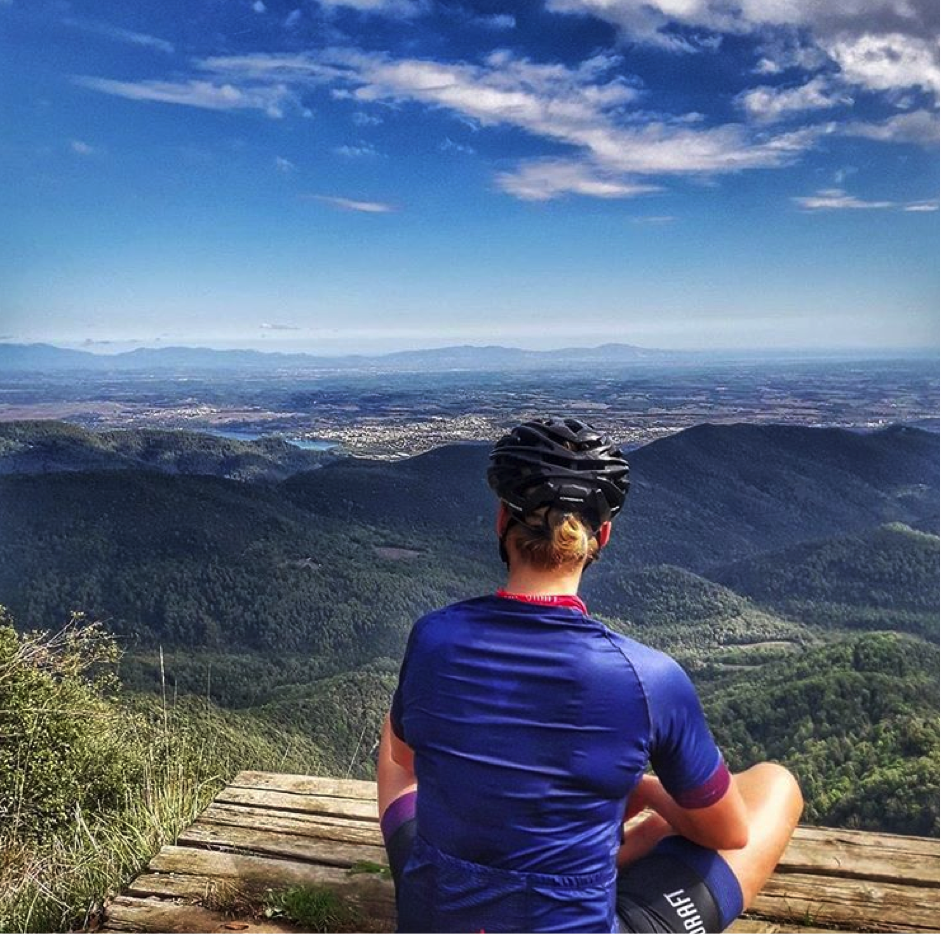 What makes Girona so special is that you have an infinite number of routes in any direction from the town. Thus, this is a just the start of the exploration. Enjoy your ride!
Monika aka RAD Monika quit her job as a management consultant to pursue her passion for adventure cycling. She not only writes about her cycling adventures and tough endurance challenges like the Tour du Mont Blanc or Haute Route Triple Crown, she encourages others beyond cycling to create their own path and take on challenges that seem impossible. Follow her on Instagram www.instagram.com/rad_monika and her website: www.radmonika.com